Scripps Ranch is a beautiful, quiet, and tight-knit community surrounded by eucalyptus trees and hiking trails around Miramar Lake.
This community is located in the northeastern part of San Diego. Right across the highway from Mira Mesa. Scripps Ranch is close enough to all the city action, but nestled far enough to enjoy the privacy of a small neighborhood.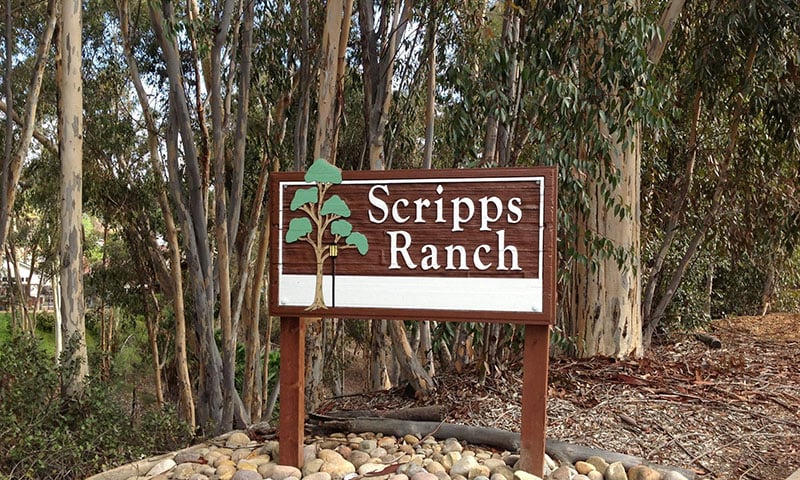 Scripps Miramar Ranch and Miramar Ranch North are the two communities that make up the Scripps Ranch Community which was established in the 1890s owned by E.W. Scripps (a newspaper publisher).
With a population just over 32,000 (as of 2008), this affluent community proudly maintains its community motto,
"Scripps Ranch - Country Living."
Scripps Ranch has been rated one of the top neighborhoods to live in San Diego (#17 to be exact) and was awarded an A+ for safety and low-crime, as per
niche.com
.
Scripps Ranch Real Estate Market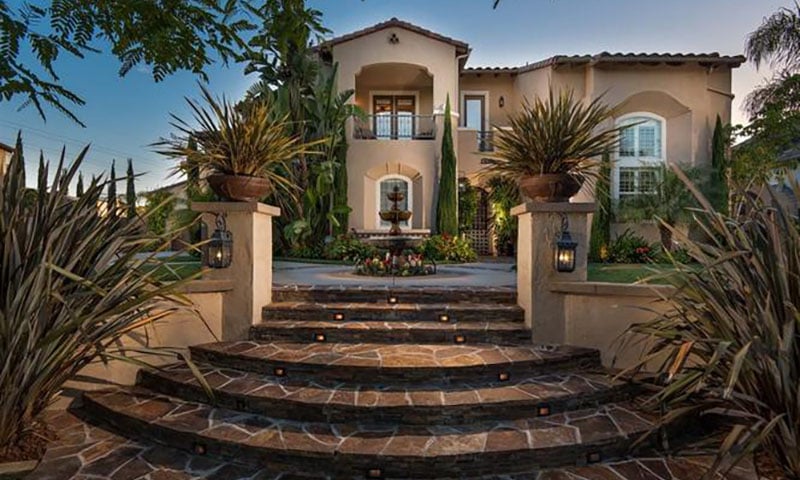 photo credit: Redfin.com
Homes for Sale in Scripps Ranch, San Diego, have a median listing price of $869,900 and a price per square foot of $398.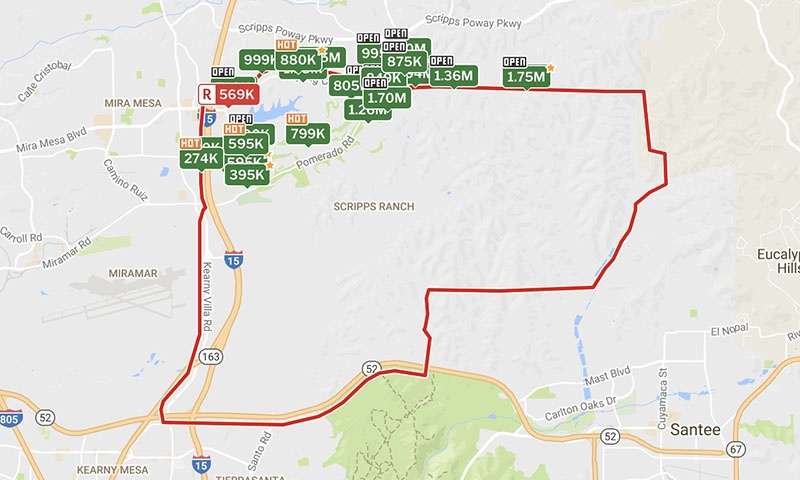 There are 22 active homes for sale in the Scripps Ranch neighborhood as of the date of this post which spend an average of 42 days on the market.
AMENITIES IN
Scripps Ranch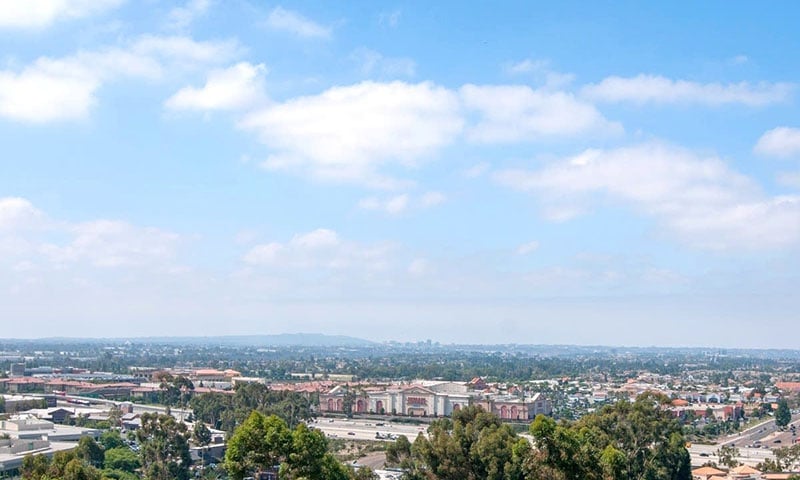 Scripps Ranch is home to some of the city's most scenic parks, beautiful community facilities, and business centers. A feature of Scripps Ranch is its landscaping, which includes many mature eucalyptus trees that are most apparent along Pomerado Road.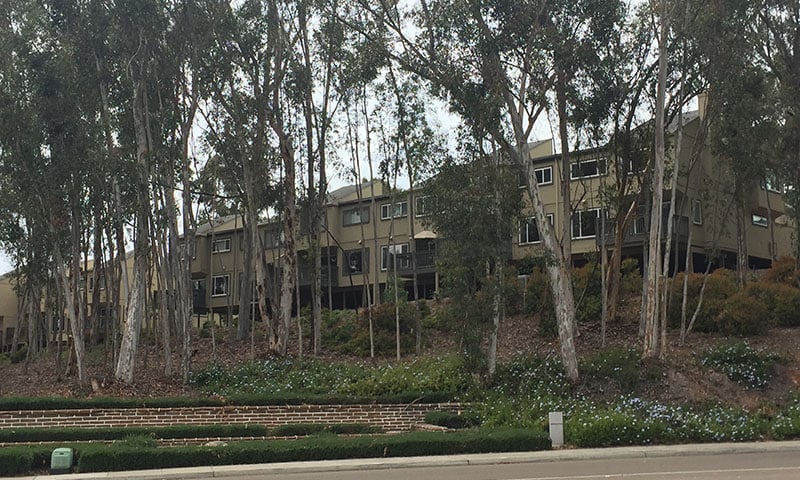 It's a clean and convenient bedroom community (meaning it's a commuter town where most residents live here, but work elsewhere) with great schools and atmosphere. There are plenty of restaurants, schools, clubs, etc. to be found here. And locals enjoy its close proximity to the beach, lake and trails–which make it an appealing place to live for active individuals.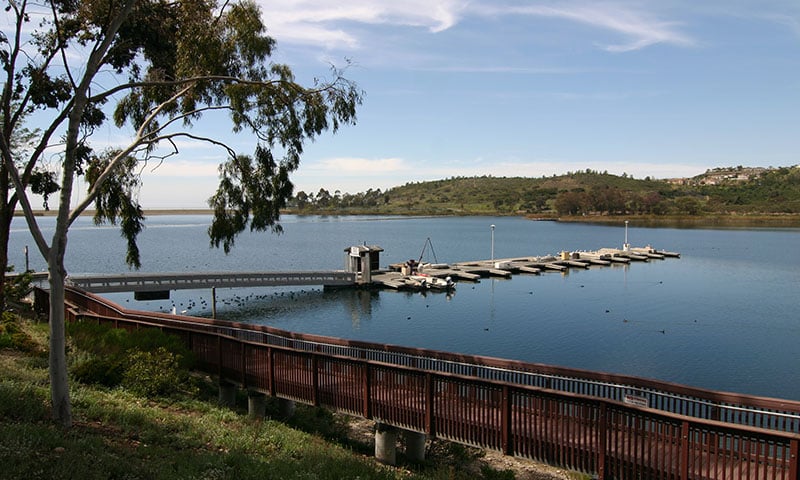 The community has several parks. Most popular is Lake Miramar (aka Miramar Reservoir). It's one of the highlights of the neighborhood which offers recreational boating and fishing for locals.
Scripps Miramar Ranch Library Center serves the communities of Scripps Ranch, Miramar, Sabre Springs and Mira Mesa. It's a beautifully designed library with unique architectural features located on Scripps Lake Dr.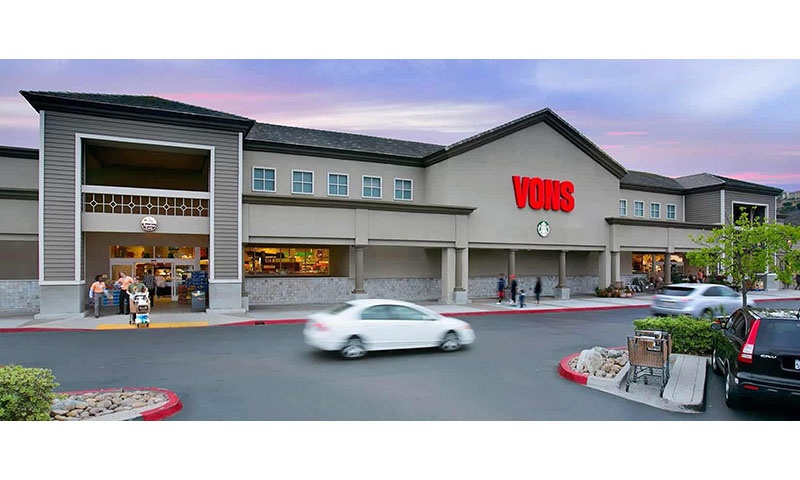 photo credit:
businesswire.com
The Scripps Ranch Marketplace is one of the biggest shopping centres in the community which has everything you need in one convenient location.
One of the highlights of this neighborhood is that it is very community-driven. The Scripps Ranch Civic Association ("SRCA") acts as the de facto Community Town Council, meeting monthly and advising the city on all quality of life issues. The town publishes a few 70-80 page community newsletter each month which is hand-delivered to over 12,000 households via hundreds of volunteers.
Scripps Ranch has a Community Center that is open for public use with rentals available for groups or private functions.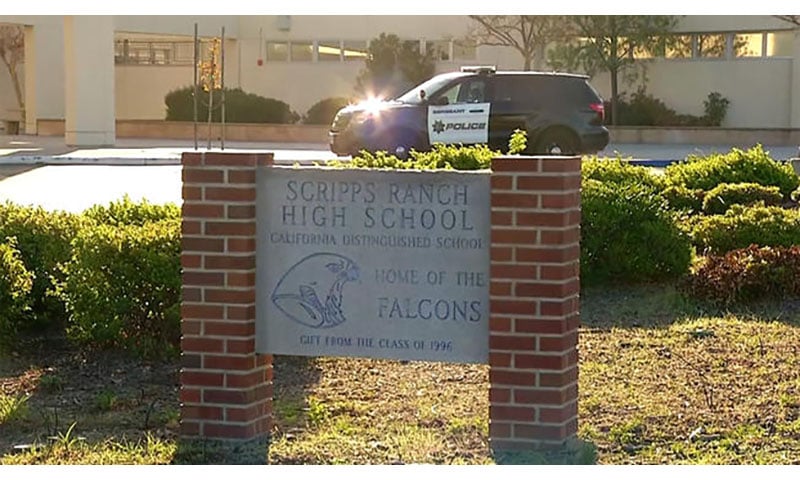 Scripps Ranch is served by the San Diego City Schools which includes the following:
Dingeman Elementary School
E.B. Scripps Elementary School
nnovations Academy (K-8 public charter school)
Jerabek Elementary School
Miramar Ranch Elementary School
Thurgood Marshall Middle School
Scripps Ranch High School
Alliant International University
John Paul the Great Catholic University
National University
Many students have had the privilege of going through elementary, middle and high school in the area–growing up with people who became life long friends. That's the kind of reputation Scripps Ranch has. It's all about community here.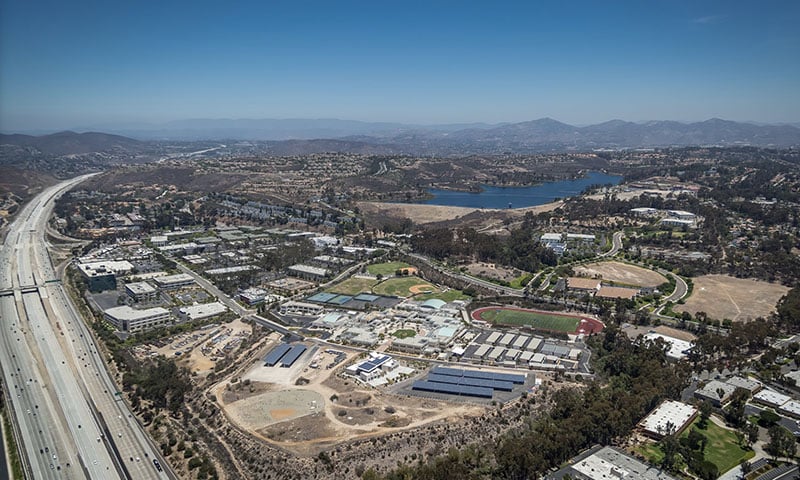 Miramar
Mira Mesa
Sabre Springs
Tierrasanta
Kearny Mesa
Eucalyptus Hills
Poway
Carmel Valley
Santee
Sorrento Valley
While most locals commute via their own vehicles there are a few public transportation options available as well for anyone that wants to get around on a budget.
The Miramar College Transit Station (MCTS) is on Hillery Dr.
During daytime on weekdays, you can ride the #964 bus from Alliant U, Scripps Ranch HS or Scripps Ranch Blvd to/from the Miramar College Transit Station.
From MCTS you can board your bus and North/South via the rapid 235 express downtown via Kearny Mesa & City Heights/Escondido.
Bus 20 Local south goes downtown via Fashion Valley and north to Rancho Bernardo.
The 110 express goes south to downtown during morning rush hours and north from downtown to MCTS and Mira Mesa during afternoon rush hours.
Westbound options include the 237 express to UCSD, bus 31 to/from UTC (La Jolla Golden Triangle) via Miramar Rd rush hours only and bus 921 local to/from UTC via Mira Mesa and Sorrento Valley, 6am – 7pm.
Transfer if needed:
From Kearny Mesa:
Go to Fashion Valley #20
Or Sharp or Children's Hospitals #41
From Fashion Valley:
to Hillcrest, Bankers Hill, Laurel Street Bridge: #120
to Hazard Center, Mission Valley, Qualcomm Stadium, Costco, SDSU: Green Line trolley east toward Santee to Old Town, Little Italy, County Admin Bldg, Santa Fe Depot, Petco Park: Green Line trolley west/downtown to University Heights, Normal Heights, North Park: #6
From Broadway/City College:
Blue Line & Orange Line trolleys
to San Diego Airport Lindbergh Field: #992 airport bus to Balboa Park: Rapid 215 express or #7 local
From UTC:
La Jolla #30
The Airport Bus:
Goes from Miramar College Transit Station the Rapid 235 to downtown and then transfer.
Top Things To See & Do Nearby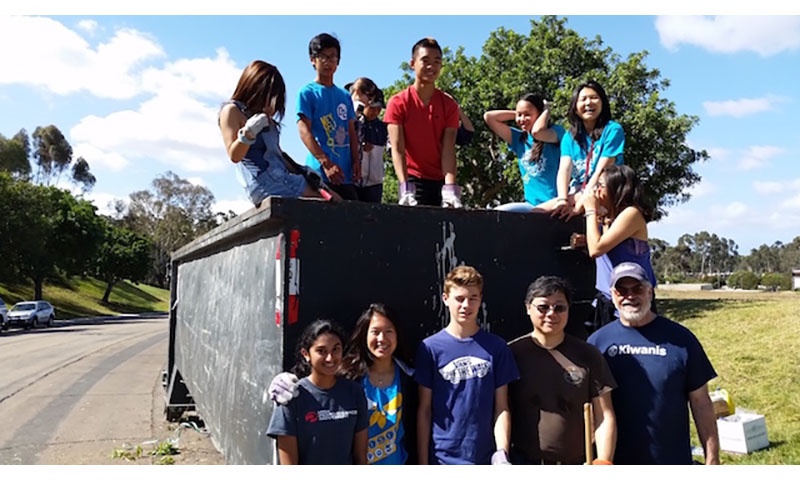 Scripps Ranch Garage Sale & Clean Up Day - It's a chance for the community to make the Ranch sparkle. It's about taking great pride in the appearance of the neighborhood.
The Spring Community Fair - Partake in fun activities that make this community great. Enjoy delicious foods from a variety of vendors, a Wine & Beer Garden, Fun Zone, Music & Merritment and the sustainable Scripps Ranch initiative "Green Street", which features eco-friendly community groups and organizations showcasing their green knowledge, products and services.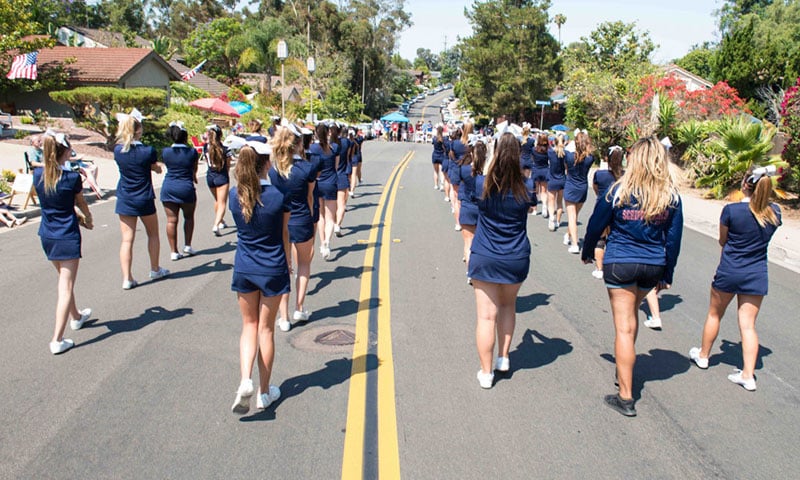 Check out the annual
4th of July Parade
where you can participate with the community and enjoy a fun filled day for family and friends. Cheer on Neighbors who are the parade. It's encouraged to dress-up as well to represent the neighborhood!
Community Volunteer Recognition Night - This is a special night dedicated to nominating and honoring special volunteers that work on projects, provide leadership, and give neighborly assistance to children, schools and Scouts, sports and community groups, civic leaders and planning groups, and SRCA functions and events.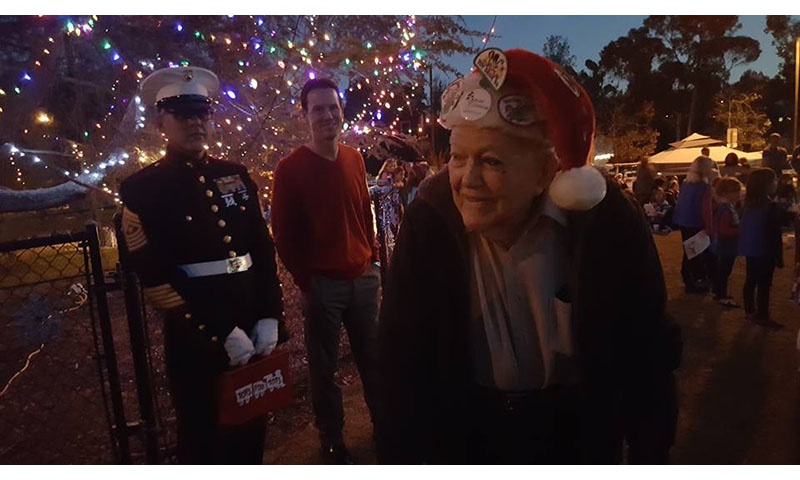 Holiday Tree Lighting Ceremony - This tradition is dear to the one of a kind community of Scripps Ranch. Pull out those cozy winter coats, grab your family and friends, and head down to Jerabek Park and enjoy what makes Scripps Ranch so special.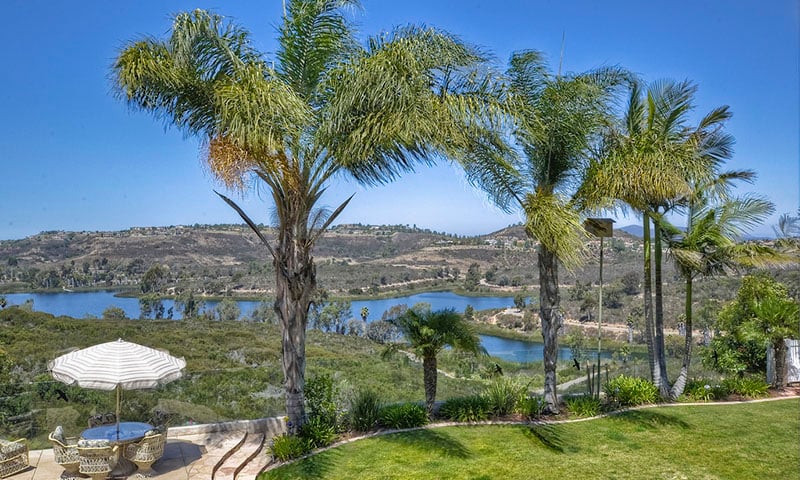 photo credit: scrippsranchlife.com
Scripps Ranch is a one of a kind community where children can still play in the streets, and neighbors aren't strangers, they are family. It's a small town in a big city that's committed to community and traditions. This middle to upper class neighborhood is perfect for family-oriented individuals that value safety, an active lifestyle, and beauty.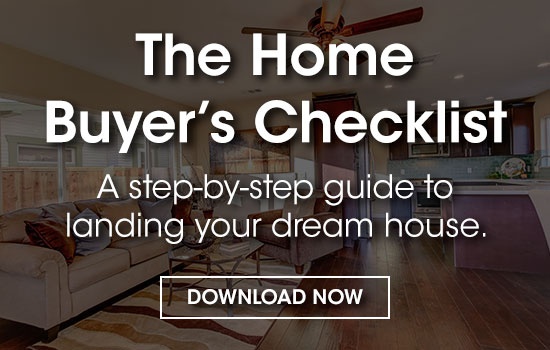 Still browsing? Check out our listings on our website! We use the latest and greatest technology to offer our clients video tours for certain properties. You can also check out what other properties are available in different San Diego communities to help with your real estate search via our multiple listing service. Just contact us and we can help you find your future home!