Do you really need a real estate agent, or should you go at it alone? With the growth of the seemingly unlimited amount of information and resources that are now available online, many home buyers and sellers find themselves asking this question: "Is it worth it to hire a real estate agent?".


In a recent video John & Melissa Steele (San Diego's Top Real Estate Agents) share their perspective, the pro's and the con's for the 2019 real estate landscape.
Watch the video now:
From sites that aggregate data such as Trulia and Zillow, to online marketing and social media like Craigslist and Facebook, many are considering the DIY approach when it comes to buying or selling a home, especially among millennials who are often very tech savvy. While it is possible to buy or sell a home without the assistance of a real estate agent, there are many benefits to using one and many cost savings that you may not be aware of as explained in the video above. In the end, you may even find that the benefits of working with an agent outweigh the potential savings of not working with one.
How a Real Estate Agent Helps Buyers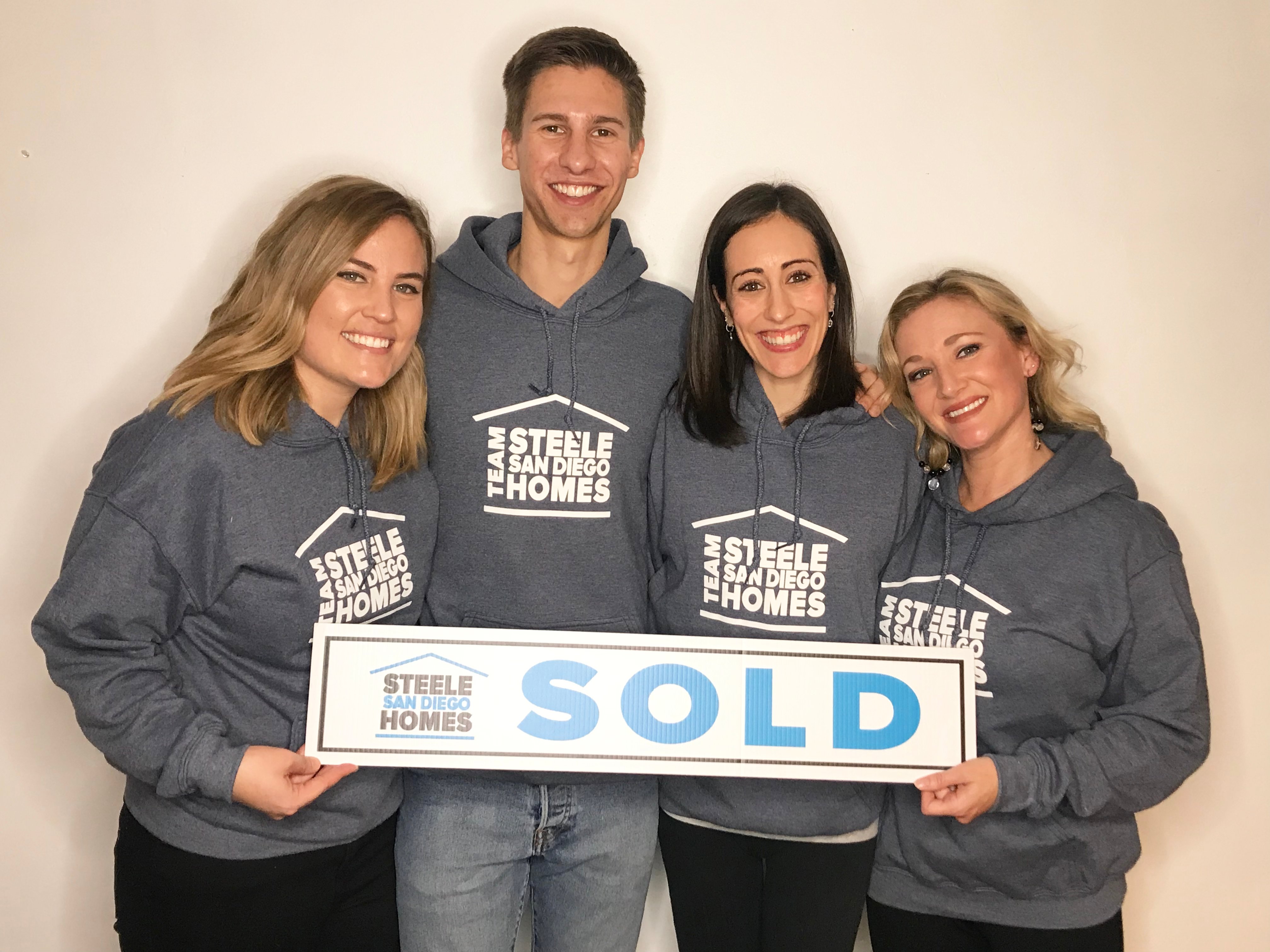 For many, buying a home is a big step. Often it is one of largest, if not the largest, purchase that one makes in a lifetime. Having an experienced and knowledgeable real estate agent can only help when making such a major financial and life decision. Just as you would hire a mechanic to work on your car, a plumber to fix your pipes, an accountant for your taxes, or a lawyer to assist with your legal needs, a real estate agent is a professional that knows the industry inside and out. The best part about working with an agent as a home buyer, is that it doesn't cost you anything! In a typical real estate transaction, the seller pays the commission.
Working with a good real estate agent can provide numerous benefits and help to save you time and avoid possible headaches. The agent should act as your eyes and ears throughout the process. An agent will prescreen homes that are on the market, filtering out the junk properties and work with you on the properties that fit your needs. From scheduling appointments, accompanying you at open houses, or driving properties with you while providing information on the local neighborhood, a real estate agent is always on the lookout to help you find your dream home.
Once you have found the perfect property, your agent will play a crucial role in putting together the offer, negotiating terms, and providinge assistance with setting up home inspections. Not only do they help with all of this, a good agent is always available for any questions or concerns that may arise throughout the entire process.
In the end, a great agent will save you time and effort while guiding you through the home buying process. Going at it alone leaves you vulnerable to making mistakes that could end up costing you more than the potential money you saved working without an agent. If you are not familiar with an area, you may have trouble determining what price to offer. Should there be other competing offers on a property that you are interested in, who will notify you before you lose out? A good real estate agent stays on top of the transaction from start to finish and makes sure that your best interests are being taken care of.
How a Real Estate Agent Helps Home Sellers
When selling a home, there are many small details that can be easily overlooked or forgotten. A full-service real estate agent can take care of these for you. The agent will take responsibility for listing your home on the MLS (Multiple Listing Service), and coordinate marketing both online and off.
The agent will not only be able to provide you with information about other properties that may be competition in your area, but will also be able to give you advice on what is wrong with your property and what can be done to improve your property. Along with these benefits, an experienced agent will be able to determine the correct pricing for your property and help you to get it sold as soon as possible.
Having a home sit on the market can be a major headache for homeowners. From keeping the house clean, removing pets for certain periods, and being out of the home when potential buyers are previewing, it canbe very inconvenient for a seller. The longer a home sits on the market, the longer a seller has to deal with these headaches.
When it comes to the point that you have received an offer, or multiple offers, your agent will be there to help determine the best plan for your needs. What are the terms of the contract? Who is paying for what? Should we counter, and if so, for how much? Your agent will help you to determine this and will be in your corner if it comes to hard negotiations.
A typical commission for a real estate transaction is 6% of the purchase price and is usually split between the buying and selling agent. It is up to you to determine if this cost is worth the added benefits that a real estate agent has to offer. It is important to keep in mind the time and effort it takes to sell or buy a home. The commission you pay to a real estate agent may be well worth the amount of time you save and for the peace of mind knowing that one of the biggest financial decisions of your life is being handled by a professional.
Still wondering if you should use a Real Estate agent? Contact us below so we can address your specific questions.
---
The above real estate information on Do You Really Need A Real Estate Agent? was provided by John and Melissa Steele. John and Melissa can be reached at steelesandiegohomes@gmail.com or by phone at 619-887-4429.
Steele San Diego Homes services all of San Diego county and also works with out of area clients to connect them with a strong local agent. Whether you're interested in buying, selling, investing, or just want to learn more, John and Melissa Steele are here to help you.