Moving to a new home is always a challenge. But moving with a newborn will take the challenge to another level and make it a real adventure. Among many pieces of advice you can get, we have decided to focus on the 5 important tips you might need when moving with a newborn.
1. Start packing in a timely manner
This piece of advice is pure gold, not only for parents who are moving with their new family members, but for everybody. Time is money and you should use it wisely. Start by making a list of errands that need to be done prior to the relocation. While at it, you should set the timeline too. Try to be realistic and leave some room in your schedule. Moving with children can be unpredictable, let alone with a newborn.
Needless to say, you should start packing a few days before you would if you weren't moving with a newborn. On the other hand, if you start too early, that might be a problem too. This is especially true for smaller apartments. You might end up stumbling upon packed boxes around the house before the moving day comes.
When you have a baby, your entire day needs to be planned according to his/her needs. That is why you cannot count on too much time for packing. Use every opportunity you get - napping time or when somebody else is taking care of your precious little one.
2. Stick to the routine
Babies need to feel loved and safe. They need to know that their next meal is coming, that they will get changed when wet and cuddled when they are crying. Daily rituals make them feel safe and calm. That is why routine matters. Don't let your moving preparations get in the way of your newborn's daily habits. Again, you can take care of organizing and packing while he/she is asleep.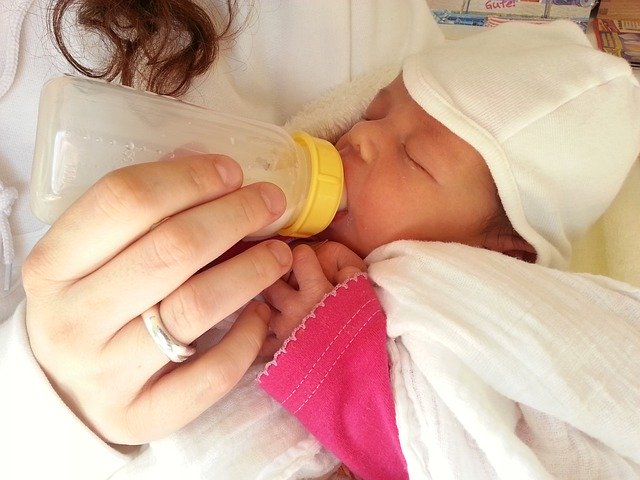 Daily rituals must not change when moving with a newborn
3. Ask for help
Moving requires a lot of preparation and intensive work. You are entitled to some help. And, since you are moving with a newborn you should get all the help that you are offered.
Start by hiring professionals to help you relocate. The DIY method can never be as efficient and the money that you think you would save by not hiring professionals is not worth the extra effort that you would have to invest. Your newborn is the center of your universe and it is only logical that you want to spend every spare moment with your baby. You can only do that if you let pros like our friends from verifiedmovers.com handle your relocation. Of course, you can do some parts of the process by yourself (for instance packing and unpacking), but loading, transporting, and unloading should really be left to the professionals. You wouldn't want to risk getting injured now that such a small creature depends on you, would you?
After booking professional movers for your relocation, you should start looking for help with packing and babysitting. If your baby is too young to be left with a babysitter while you do your moving-related errands, maybe you can ask a family member to help you by taking care of your little one. There must be somebody among the baby's aunties, uncles, grandmas, and grandpas ready to jump in. If you simply don't feel comfortable with the idea of somebody else babysitting, you should feel free to ask them to help you with other stuff while you are with your newborn.
4. Pack an essentials bag for the baby
This is a very important tip that you must not forget. If this is your first baby, you might be inexperienced with traveling with a newborn, but that is why you should pay special attention to this piece of advice. When you start packing the baby stuff, you should always start by the least frequently used items such as some clothes that your baby still didn't grow into, or the toys he/she is not paying so much attention to. Leave the most used items for your bag of essentials. The bag should contain all that your baby needs for at least three days.
A bag of essentials should contain these items and many more
Here is a list of items that you must have with you at all times during your relocation process:
baby bottles, formula, and a few water bottles if your baby is not being breastfed;
breastfeeding items (pump, pillow or whatever it is necessary for your baby's feeding routine);
diapers, wet wipes, and a few towels to keep your baby dry and clean;
bathing products, lotions, creams or whatever it is that you are using to take care of your newborn's skin;
a few sets of baby clothes, pajamas, and bibs;
pacifiers and your baby's favorite toys if your newborn is old enough to react to them;
first-aid kit and thermometer;
documents - depending on where your new home is, you might even need a passport for you and your newborn. If you are relocating from one state to another or, for example, moving from one part of California to another, you should still have your baby's health record and birth certificate packed in the essentials bag.
Speaking of health certificates, don't forget to get the recommendation for a new pediatrician if you are moving out of your current neighborhood. Don't leave that big decision for after you settle in.
5. Babyproof your new home
Making your new home safe for all family members and especially for your newborn is something that you must never leave to chance. Unfortunately, many people forget about that task when they are planning a relocation or they simply leave it for after they move. Don't be one of them and pay attention to:
the way you set up your baby's new nursery - there should be no sharp edges, broken or loose parts anywhere;
safe bedding - so much better for your newborn than soft, plush cushions, bumpers, and toys;
everything that might become a choking hazard;
anything that might be tipped over, etc.
Don't forget to clean your new home before moving with a newborn or at least hire professionals to do it for you.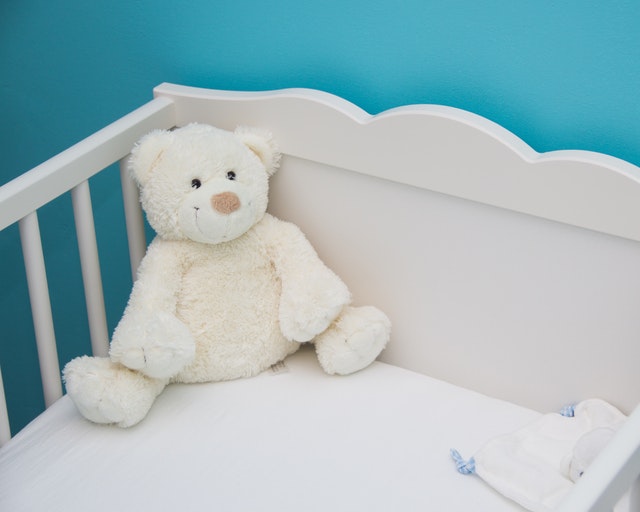 Soft toys can be dangerous
Those were just some of the tips you should be familiar with before moving with a newborn. Once you manage your relocation, you can start making some new family memories at your new home. Enjoy!
Photos used
https://pixabay.com/photos/family-newborn-baby-child-infant-2610205/
https://pixabay.com/photos/baby-bottle-suck-feed-mother-105063/
https://pixabay.com/photos/ducks-toys-baby-bottle-diapers-1426008/