Bay Park is a slice of paradise. A beautiful centrally located neighborhood in San Diego that's both a local treasure and a hidden gem.
About Bay Park
Ranked #1 Most Livable Neighborhood in San Diego by a recent poll via
sandiegan.com
. Bay Park offers locals everything they want in the big city but without the crowds.
A subdivision of the greater community Clairemont. Bay Park was mapped around 1887 as a 1,200-acre subdivision called the Morena Subdivision. This was later re-invented as the Bay Park Village Subdivision.
Its first school was erected in 1939 (Bay Park Elementary), and within a decade the first homes were built–which featured highly customized floor plans.
Within a few years, thousands of homes had been constructed which included single family homes, duplexes, and apartments.
Today the population of Bay Park is approximately 16,187 and growing.
Real Estate Market In Bay Park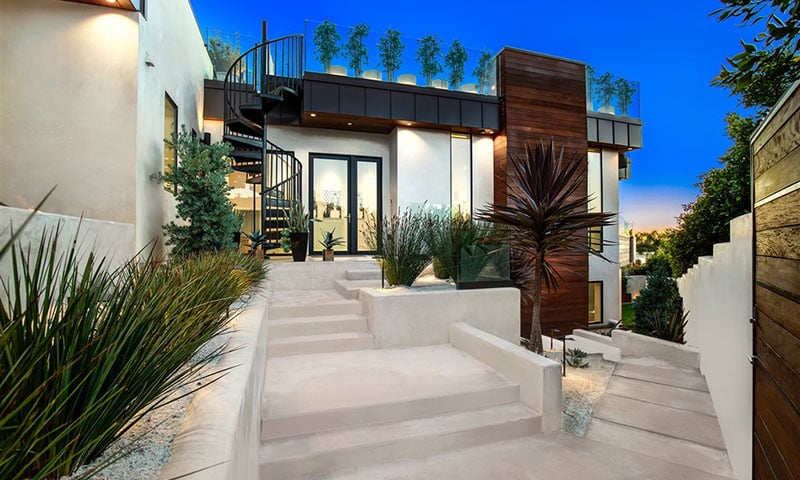 photo credit: steelesandiegohomes.com
The residential areas within Bay Park have an old-time 50s charm. Most of which have undergone major renovations as younger families have discovered the area and quickly turned it into a beautiful million dollar plus community.
Home Prices in Bay Park Average $900K which has seen a major increase over the last few years.
This growth is expected to continue with more development projects in the works, including San Diego's addition of a new trolley line connecting Downtown to UTC and passing right through Bay Park.
Amenities in Bay Park
Bay Park is an older upper-middle-class central neighborhood in San Diego that offers breathtaking views overlooking Mission Bay, Tecolote Canyon (east & south) and the Pacific Ocean from its sweeping hills and vistas above.
The area has a great local San Diego vibe. Many of its businesses are owned by locals that radiate a certain pride and San Diegan charm. The overall ambience, mood and tone here is as welcoming as it gets.
Bay Park offers all the amenities you would find in a bigger city, but without the crowds, hustle and bustle. Which makes this neighbourhood very appealing and very livable. This little treasure has gone under the radar of many San Diegans. But this is all changing rapidly as more and more people discover its hidden value.
Morena Boulevard is the "main drag" in Bay Park. Lined with great restaurants, eclectic and lively bars and side streets filled with world-class microbreweries, beer tasting lounges and other hidden gems worth discovering.
Sherman Street (just left of Morena Boulevard) offers two huge appliance stores (Pacific Sales and the Sears Factory Outlet) which is considered one of the many treasures in Bay Park as far as shopping goes.
Many locals opt to skip the crowds and frustrating parking conditions found in other popular places like Little Italy, Mission Valley and Pacific Beach-Opt to visit Bay Park instead which offers them a little peace of mind.
Bay Park borders Mission Bay which is a great place to go for a walk, bike ride, swim or picnic by the sea.
Bay Park is also home to a few excellent schools, some of which include:
Holmes Elementary School

Bay Park Elementary School

Toler Elementary School

Longfellow K-8

Whittier K-12

Marston Middle School

Clairemont High School
Nearby Areas
Pacific Beach

Bay Ho

North Clairemont

Clairemont

Clairemont Mesa East

Linda Vista

University of San Diego

Mission Valley

Mission Bay
Getting here is easy. There are plenty of ways to access Bay Park including the south end via the I-8 Freeway exiting at Morena Boulevard and travelling north along West Morena Boulevard which splits as you cross the San Diego River.
To the right you'll head up the hill past the University of San Diego and to the left the hub of dining and shopping alternatives.
Transportation in Bay Park Includes:
Easy Freeway Access
Amtrak that goes through Bay Park several times/day
The San Diego Trolley which has a stop in the southern entrance
All coastal freeways pass through Bay Park
Top Things To See & Do Nearby
There are a wide variety of eclectic businesses and things to do around Bay Park. Here are a few of our favourites:
Wholesale Fish Market, Florest & Outlet Stores - As far as shopping goes, these are a great starting point and way to experience and find for yourself a few of the treasures of Bay Park.
Reusable Finds - The philosophy of this fun "must see" antique store is that one man's junk is another man's treasure.
Tio Leo's is one of the most popular sit-down Mexican Restaurants in Bay Park worth checking out with live music in the evenings.
Sardina's Italian Restaurant - A local Sicilian restaurant that should not be missed if you enjoy Italian cuisine.
City Lights - This emporium offers year round Christmas gifts, collectibles, and more. Located at 1212 Knoxville St. City Lights is sure to mesmerize you with holiday cheer.
Coronado Brewing Company - Also on Knoxville St. CBC Brews world famous beer in a 22,000sq ft. Facility with a really nice beer tasting room which is worth checking out.
The Armstrong Nursery on the corner of Knoxville and Morena is a local landmark worth seeing as well.
Tecolote Canyon Natural Park and Nature Center - This park is a popular destination and a great place to walk, run, or take photos of wildlife. It runs along the coast & up to the mouth of Tecolote Canyon. It includes a visitor centre and a few amenities you can take advantage of while you're visiting.
Overall Impression
If you're looking to relocate to San Diego and want to escape the crowds without sacrificing the amenities you know and love only found in larger cities then Bay Park is for you. It's a beautiful, central location that's growing in popularity as locals clue in to its hidden value.
If you have any questions about relocating or moving to San Diego please give us a
contact
. We'd be happy to point you in the best direction for what you're looking for.