Bonita meaning "Beautiful" in Spanish is a calm, safe, and friendly semi-rural neighborhood with a "country" feel, located in southern San Diego.
Nestled between and bounded by Chula Vista, National City, and San Diego. Bonita is an excellent family town that is a hidden gem. It's close to everything yet hidden from the major suburbs–which is part of its appeal to locals.
About Bonita
Named after a ranch owned by Henry Ernest Cooper. Sr. in 1884, "Bonita" started out as part of a thriving lemon industry.
It wasn't until 1888 that the building of the Sweetwater Dam (creating the Sweetwater Reservoir) which was prone to flooding, would forever change the geography of the area that is the Bonita we know today.
The 90s and early 2000s saw the development of State Route 125 (The South Bay Expressway) which inspired growth in the community.
The population in Bonita is just over 13,082 as of 2019.
Real Estate market trends in Bonita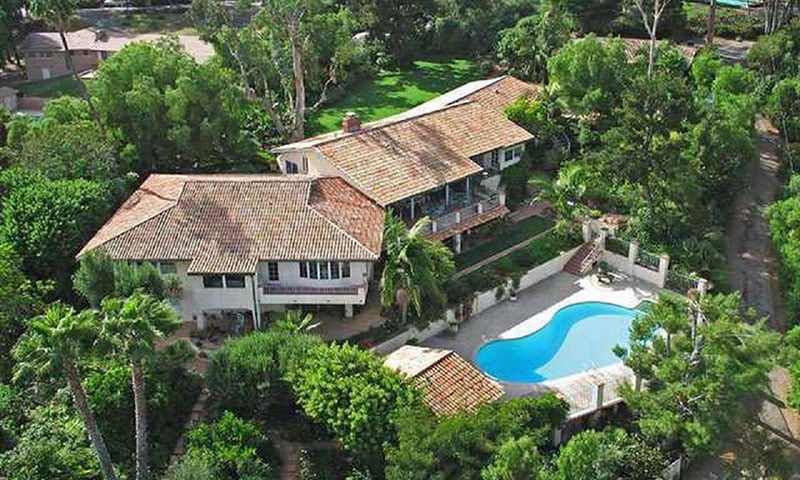 Bonita consists of housing tracts built throughout the decades including:
Bonita Verde Estates
Bonita Downs
Bonita Fairways
Bonita Glen
Bonita Highlands
Bonita Long Canyon
Bonita Woods
Bonita Woods Park
Emerald Ranch
Lynwood Hills
Ames Ranch
Villas de Bonita
The median home value in Bonita as of May 2019 was $799,000. Approximately 69% of residents own their own homes.
Amenities In Bonita
Great people, authentic food and plenty of leisure activities, sums up the area perfectly.
This highly rated suburb has a "country" feel and offers locals plenty of coffee shops, parks and trails to explore and great schools.
Surrounded by beautiful scenery. Amenities include a shopping center, AMC movie theatre, museum, animal shelter and grocery stores all nearby.
The area spans a five-mile stretch close to the Lower Sweetwater Valley and is surrounded by hills on both sides. It's bounded by the Sweetwater Reservoir to the east, interstate 805 to the west, and reaches as far south as and west as East H Street and Hilltop Drive. To the north is State Route 54.
The area welcomes anyone and everyone who enjoys an active lifestyle, and an abundance of nature. Bonita is inhabited by an abundance of wildlife including: coyote, racoon, fox, rabbits, squirrels, bobcats, opossum, skunk, and more!
Popular Parks and recreational activities in the area includes a walking trail loop that is used every day by locals. Sweetwater Regional Park which includes walking trails, a camping area and a golf course. This also serves as a wildlife preserve with a small pond that supports local fishing.
Horseback riding has long been a part of the Bonita community. Many trails exist throughout the area. Many residents keep their own horses which you can see them ride regularly.
The following parks serve the neighborhood of Bonita:
Rohr Park
Sweetwater Regional Park
Sweetwater County Park
Sweetwater Reservoir Riding and Hiking Trail
Bonita Golf Course
Chula Vista Municipal Golf Course
The Following Highly Rated Schools Serve The Bonita Community:
Chula Vista Elementary School District
Ella B. Allen Elementary School
Sunnyside Elementary School
Tiffany Elementary School (Chula Vista)
Valley Vista Elementary School
Sweetwater Union High School District
Bonita Vista Middle School (Chula Vista)
Bonita Vista High School (Chula Vista)
Southwestern Community College District
Southwestern College (Chula Vista)
Chula Vista
National City
Rancho Del Rey
Bay Terraces
Otay Ranch
Skyline
Lincoln Acres
Transportation & Accessibility
Bonita is just 15 minutes away from the border and 20 minutes from the beach, the Gas Lamp, Coronado and Balboa Park.
The closest stations to Bonita are:
Otay Lakes Rd & Allen School Ln is 73 yards away, 1 min walk.
Otay Lakes Rd & Bonita Rd is 326 yards away, 4 min walk.
Bonita Rd & Otay Lakes Rd is 525 yards away, 7 min walk.
Bonita Rd & Billy Casper Wy is 709 yards away, 9 min walk.
Bonita Rd & Allen School Rd is 904 yards away, 11 min walk.
These Bus lines stop near Bonita:
705, 961.
Top Things To See & Do Nearby
Bonitafest is an annual community event, held in early autumn, highlighted by a parade and street fair along Bonita Road which includes crafts, music, entertainment, and food. The Kiwanis Club hosts a Bonitafest Golf Tournament in conjunction with this event.
The AMC Movie Theatre (Chula Vista)
Bonita Museum & Cultural Center
TJ Oyster Bar - What started as a tiny stand in Tijuana has transformed into the uber-popular seafood spot where the tostadas, 99-cent fish tacos, and namesake oysters rule.
Hans & Harry's Bakery - The Holland-born pastry chefs behind this dessert spot whip up breakfast treats, cakes, and tarts, but it's their famous strudels that win them lofty praise.
Rohr Park
Bonita Golf Course - The well-maintained 18-hole course is also lined with a path for runners and the stroller set.
Sweetwater Farms - Horseback riding lessons, birthday parties, trail rides, and even equine therapy sessions are available at this facility located in a beautiful, park-like setting.
Overall Impression
Bonita is a great equestrian friendly neighborhood that's wholesome, quaint, quiet, and family-oriented. It offers excellent accessibility to the freeway and a reasonable commute to popular areas within San Diego without the hustle and bustle of most larger suburbs in the county.
---
The above real estate information on Bonita was provided by John and Melissa Steele. John and Melissa can be reached at steelesandiegohomes@gmail.com or by phone at 619-887-4429.
Considering buying or selling a home? John and Melissa of Steele San Diego Homes have a passion for Real Estate and would love to share their expertise with you!
Steele San Diego Homes services all of San Diego county and also works with out of area clients to connect them with a strong local agent. Whether you're interested in buying, selling, investing, or just want to learn more, John and Melissa Steele are here to help you.