Normal Heights is a charismatic, funky, eclectic and diverse urban mesa neighborhood located in San Diego.
This
mid-city neighborhood is
sandwiched
between University Heights and Kensington and is bordered by Mission Valley, Interstate 8, 805, 15 and El Cajon Boulevard.
Normal Heights is a name derived from the "Normal School" founded in 1899 that trained high school graduates to become teachers former to San Diego State University. Today the Normal School building serves as the Eugene Brucker Educational Center–the central office for the San Diego Unified School District.
Normal Heights was once a baron land covered with brush and wildlife. Development interest sparked in the area during the San Diego land boom which lead to growth in the area by the 1900s.
Once a self-governing community (not part of the city of San Diego) it later became one of San Diego's first "streetcar suburbs" with the creation of an electric trolley route.
Business and residential development was spurred on by Benjamin J. Carteri in the 1920s.
Today Normal Heights is home to many diverse people with a population just over 16,000.
Interesting Fact About Normal Heights: In 1985 a wildfire burned into the neighborhood, destroying 69 homes. Normal Heights was a finalist for the title of "All America City" due to the fact that there was tremendous support from the neighborhood and the victims of the fire, major efforts were put forth for a city park and a push to reduce density in the community.
Normal Heights Real Estate Market
Normal Heights real estate is as diverse as its people. From single-family homes along the Mission Valley ridge (north of Adams Avenue) to its high-density multi-resident lots south of Adams.
Here's a great example of the type of real estate you'd find in Normal Heights:
The neighborhood is occupied by a diverse mix of families, students, immigrants, and natives.
The Median Home Value in Normal Heights is $519,700 as of 2018 as per
zillow.com
.
Home Values have gone up 14.2% over the past year and Zillow predicts they will rise 3.9% within the next year.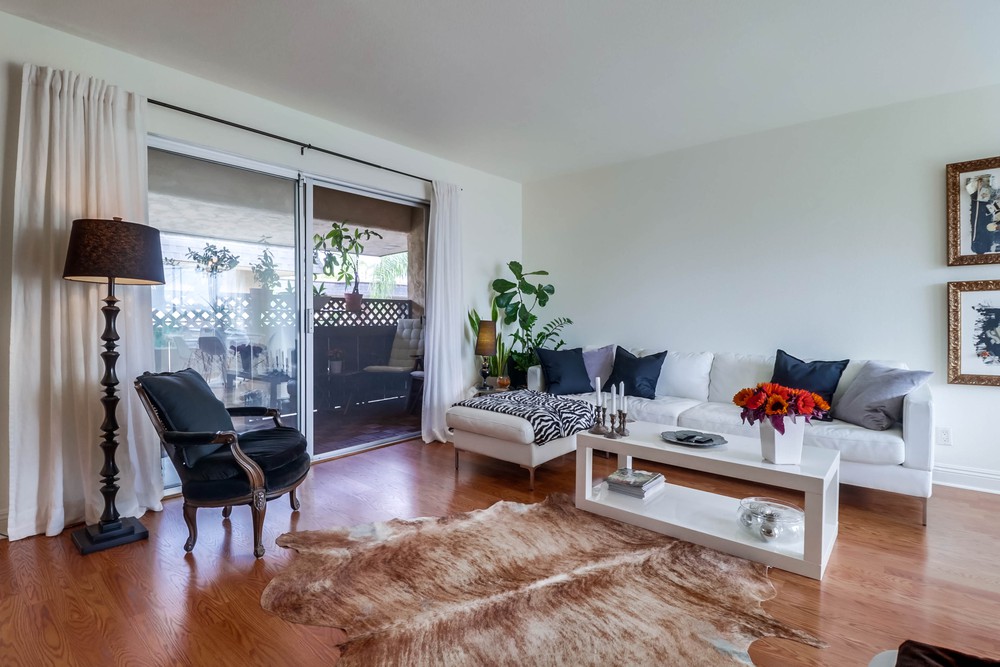 Over
71% of residents are renting in Normal Heights as
opposed
to the 29% that own their own property.
AMENITIES IN
Normal Heights
Normal Heights is d
escribed as "one of the most walkable neighborhoods in San Diego".
Access to everything you need is only a short distance away.
The neighborhood stretches along Adams Avenue as the main hub for activity with plenty of grocery, book stores, coffee and taco shops and more than a few amazing places to eat and drink.

Key amenities in the area includes the Adams Recreational Center which is a local recreation center that offers a variety of activities for both children and adults and the Normal Heights Community Center which serves as a popular meeting place for locals.
Normal Heights is made up of three distinct neighborhoods, including:
Adams North
Adams Park
Cherokee Park
The stretch of Adams Avenue between Texas Street on the west and Ohio Street on the east is sometimes referred to as Antique Row, due to its numerous antique stores.
While a highly rated family-friendly neighborhood, Normal Heights holds nothing back when it comes to night life and entertainment for young adults and couples. Cleopatra's Lounge, Lester's Coffee House, and The Rabbit Hole are a few of the hot spots you'll find here that keeps things interesting.
Local parks include:
Normal Heights has 3 reputable public elementary schools which include:
Adams Elementary School
Normal Heights Elementary School
San Diego Global Vision Academies (a public charter school ) which is K-8 California Distinguished School co-located on the Adams Elementary Campus.
The neighborhood also houses St. Didacus Catholic School, as well as a nonprofit private Leeway Sudbury School, for students ages 4 through 18.
A notable building in the community is a bungalow court on Adams Avenue designed by Louis L. Gill, originally named El Sueño and now known as Santa Rosa Court. Another is a Carmelite monastery on Hawley Blvd. designed by Frank L. Hope.
Mission Valley East
City Heights
Kensington
Normal Heights is accessible by car via the Escondido Freeway or Interstate 805. This area can also be reached via public transportation on the #11 and #170 bus routes.
How to Get to Normal Heights
Take 15 North to the Adams Avenue exit.
Turn left (West) for Normal Heights, Antique Row, and University Heights
Take 805 North to the El Cajon Blvd. exit.
Turn right onto El Cajon Blvd. Get into the left lane.
Turn left onto 33rd Street the first light).
Turn right onto Monroe.
Turn left onto Felton Street (The first left you can make)
Adams Avenue at Felton is about the center of Normal Heights.
Top Things To See & Do Nearby
There's plenty to see and do in and around Normal Heights. Activities can be found for families, young adults, and couples. Its central location in San Diego puts you close to everything.
A few of the major neighborhood events that take place in Normal Heights includes:
Adams Avenue Unplugged - formerly the Adams Avenue Roots Festival, another free music festival, is held the last weekend of April
Adams Avenue Street Fair - Another free music festival, is held the last weekend of April
Art Around Adams - a local community art event where unique and talented artists showcase their work inside and outside businesses and spaces along Adams Avenue
The Vera House Community Garden - An organic garden with 11 individual plots and a communal herb plot open to residents. The garden is dedicated to the memory of Vera House who lived across the street and envisioned a garden here.
Ward Canyon Park
- Great for kids, the park includes a basketball court, sand box, playground and lots of open space. Recently a new dog park has been included in two fenced areas (one for larger dogs, and another for smaller ones).
Normal Heights was rated #34 best neighborhoods to live in the San Diego area as per
niche.com
. Lots of local amenities, plenty of diversity and a family friendly vibe makes Normal Heights a highly recommended neighborhood for anyone that is new to San Diego or has lived here their whole life.
Still browsing? Check out our listings on our website! We use the latest and greatest technology to offer our clients video tours for certain properties. You can also check out what other properties are available in different San Diego communities to help with your real estate search via our multiple listing service. Just contact us and we can help you find your future home!